20 – 30 SEPTEMBER 2014, PORTUGAL, ALGARVE
We want to invite you to our 10 days intensive Massage Workshop in the West Algarve, where the wild ocean hugs the shore. The course will be held in Quinta das Pedras, a beautiful villa with pool located in soft hills. In walking distance there are three unspoiled beaches and Salema an idyllic fishing village. The 5-bedroom villa is surrounded by a spacious gardens inviting for meditation. It is an ideal place to relax and enjoy.
A key-word for the course is touch. Touch means contact. Concerning Bodywork it is the step for reintegrating an isolated area into the stream of life. This isolation from life's flow often is a substantial part of a health issue.
Every physical and emotional expression is energetic in its origin. When our energies are accepted and flow in an unhindered way, we experience them as alive and flexible. We are healthy.
Breathwork, Biodanza and Tai Ji exercises will be part of the classes. As well we will serve a balanced and healthy vegetarian food, full of sun and energy, that will give you lots of positive vibrations during the workshop.
The course addresses to beginners who are interested in learning to give massages as to those who already know and want to deepen their understanding.
WHAT WILL HAPPEN DURING THE COURSE ?
Trixie and Carl are massage therapists with a holistic vision towards wellbeing and health. You will learn basic technics of muscle relaxation as applied in classical massage. In addition we will investigate and experience the energetic and emotional aspects underlying the physical structures of our bodies. The interplay of the anatomical muscle positions, their functions and the energy currents corresponding to them will be felt and studied.
Work on the meridians with acupressure will be practiced on different parts of the body. In an atmosphere of safety and acceptance we will have a closer look on our sometimes conflicting wishes for protection and openness.
The course can be given either in English or in German, for a maximum of 10 participants. You will receive written material about the different technics we practice and a certificate at the end of the course. During the 10 days of practice there will be 2 half-days free for personal activities.
On the workshop days 3 meals will be served. We would like to serve you a mixture of vegetarian, vegan and raw food. For example, beside the breakfast we will have a vitalising green smoothy. For lunch there will be something light: salads, sprouts, fruits and crackers and a warm 2 course dinner at the end of the day, made from all the wonderful vegetables grown here in Portugal.
TRIXIE DENNEBORG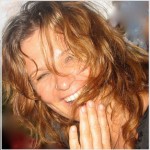 Successful and independent massage therapist and trainer for over 20 years, running Biodanza groups at various venues.
www.beatrixdenneborg.com
CARL ZIMMERLING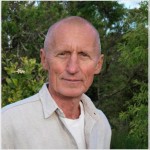 Tai Ji and Integrative Bodywork, diplomaed by the Green Mountain Institute, Vermont – USA.
www.feelyourinnerspace.com
The cook: ANNETTE KLASEN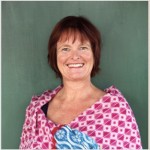 With 12 years experience in vegan, raw and vegetarian cooking. Special diets can be taken care of.
PRICE
Price all included: 1350€ ( except flight ) With the booking a deposit of 350€ has to be paid. Discount for people who book until the end of June, in this case the price will be: 1200€.
Booking form: www.feelyourinnerspace.com/registration
More Infos: www.feelyourinnerspace.com/massage-workshop